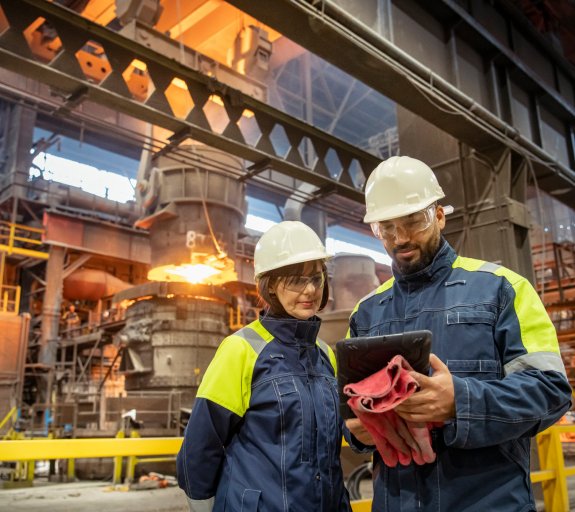 Responsible investing
Stewardship
As an active owner of client assets, we seek positive change that can create value.
We want businesses to be more responsible because we believe this will deliver value for clients – in the form of risk-adjusted returns in the medium-term, and by building a sustainable and prosperous economy over the longer term.
We are not a passive partner for clients – we are an active owner of assets on their behalf. AXA IM's stewardship strategy seeks to protect client investments by raising issues of concern that may have a material impact on company performance and investor value over the longer term. We strive to reduce investment risk, enhance returns and drive positive impacts for society and the environment.
We sought change through engagement with management at hundreds of issuers of shares and debt in 2020.
We delivered at least one vote against management at almost half of company meetings in 2020.
Our engagement with companies prioritises: climate, human capital, biodiversity, health, data privacy and cyber technology.
SDG 13
The UN Sustainable Development Goal for Climate Action has been the most targeted in our engagement activity.
2021 Active Ownership and Stewardship report
AXA IM's 2021 Active Ownership and Stewardship Report details our engagement and voting activity.
Corporate Governance & Voting Policy
We regularly update the standards by which we conduct our interactions with corporate management. Download our Voting Policy to find out more.
Voting Records
Full details of our voting behaviour are available on the Proxy Voting Disclosure website.
Conflict of Interests Policy
This document aims at explaining AXA IM's approach to conflicts of interests arising from its stewardship activities and is complementary to AXA IM's general conflict of interests policy.
Engagement Policy
We take an active engagement approach, emphasising direct dialogue with companies on sustainability and governance issues that have a material impact on long-term financial performance.
SRD II requirements
Read more about how AXA IM responds to the SRD II requirements